What do you do when you're pushing targeted visitors to your website through SEO, PPC, Social Media Marketing but you're struggling to convert website visitors into valid, paying customers?
Social Proof is a Digital Psychology principle covered extensively by Dr Robert Cialdini in the best seller 'Influence: The Psychology of Persuasion'
Naturally, humans seek validation and comfort in groups. Everyday, we are influenced by Social Proof, without even realising it - savvy businesses have clocked on to this and employ Social Proof tactics...
Restaurants
The classic example, when walking past a restaurant. What do you think when looking at the following pictures?
and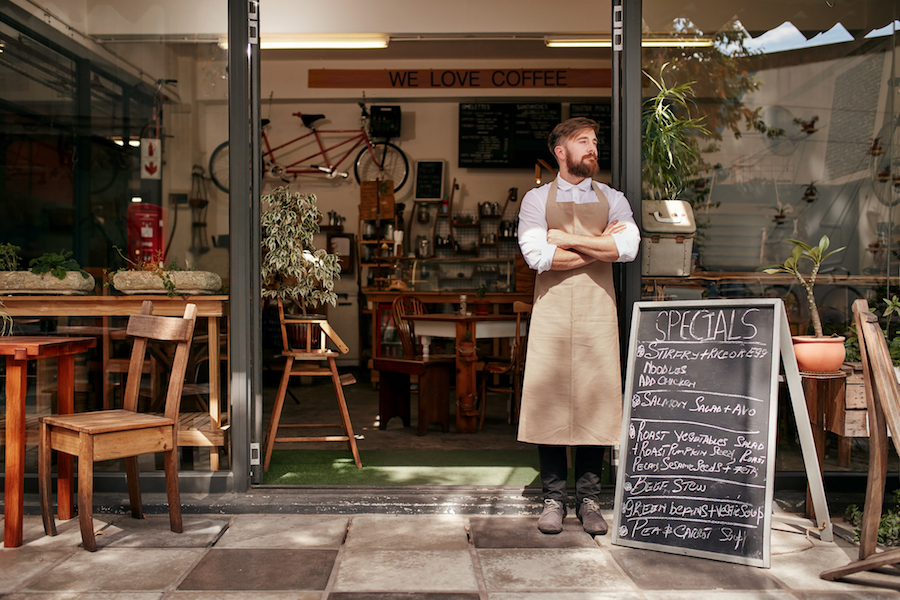 Now, these Cafe's could both be amazing. In fact, the empty cafe could be better than the cafe with a queue.
However, when we are unfamiliar with both place our subconscious mind simply assumes that the 'busy' place is very popular, and it must be for a reason. So we are naturally more likely to assume this place is popular and the best place to be.
Night Clubs have employed this tactic for years! Door Staff are actually instructed to keep queues long and 'slowly' allow people to enter, even if the inside of the Night Club/Bar is completely empty!
This guy the effect that it's 'the place to be' to people walking past and attracts more customers, compared to a nightclub with nobody queuing.
This leverages something called the Fear of Missing Out - when we see a very popular place, we think "What's everyone queuing up for? am I missing out on something?"
Who would have thought, your customers can actually market for you - simply by showing up!
If you're interested in the science behind this and more details, I strongly recommend reading Influence. Read on Amazon
Scarcity
Scarcity is also a proven way to increase sales, offering limited supply and stock.
Booking.com, AirBnb and several Airlines have been leveraging 'Scarcity' and 'FOMO' to Increase Sales.  
"Adding Live Social Proof was the #1 Driver of increased revenue in all my experiments while at Airbnb"
Gustaf Alstromer the former Head of Growth at AirBnb
---
So now for the real question, how can you leverage Social Proof Marketing to increase Website Sales, Leads & Conversions for your business?
Real-Time Social Proof
Here's an example of Social Proof in action; Whenever a user claims a Free Trial at Notifia.io we automatically track this and display this back as a notification on your homepage - this has led to an increase in Free Trials by 17%!
Display Free Trial Signups
Display Real-Time Feed of Sales
Trigger when a user joins your eMail List (We use this on our Blog)
Display when you receive a new follower on Twitter or Social Media
Summary of Recent Sales
Another excellent tool, is Conversion Summary - this helps inspire trust in your website that helps give the feeling of a busy, popular online store.